Ginger
(1999-2011)
We acquired Ginger during December 2000, and He's been through two house moves with us.
Sadly, Ginger died this year after suffering from a thyroid disorder, and then finally succumbing to Leukaemia.
He was a beautiful big, boofy boy, and he has been greatly missed.
He went missing for two months at the beginning of July, and after wandering three kilometres away he was kindly taken to the pound, who then notified us (see the article from the Hornsby Advocate newspaper, below).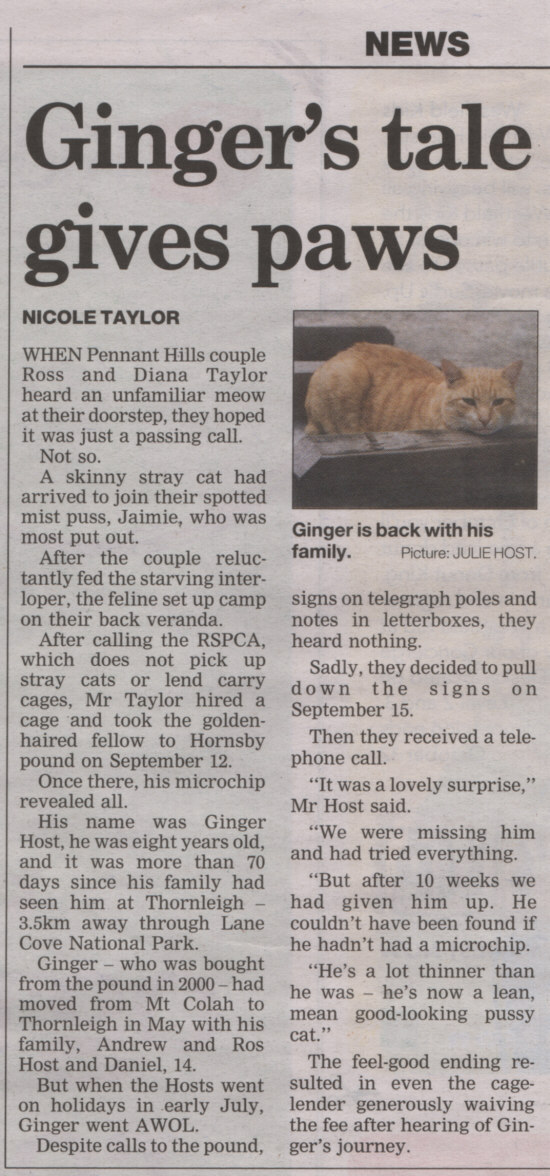 ---
Home | Top
© Copyright 2007 Andrew Host.
This page was last updated on April 1, 2011.